About Northern Illinois' Top Online Food Pantry
My Pantry Express was founded in 2019 as a way for families in need to access free groceries online. Developed and operated by Northern Illinois Food Bank in collaboration with community partners, our service enables families to shop online and order for pick-up or delivery at one of our convenient food pantry locations. We started with four sites and partnerships with Walmart in DeKalb, Waukegan, and Rockford, and with Goodwill in DeKalb and Rockford. Today we're helping families in nearly 20 sites across Northern Illinois. In 2021, we received over 33,000 orders and in 2022 we received over 55,000 orders and counting. But the job isn't done until we've solved hunger for all families in need who live in the 13 Northern Illinois counties we serve.
No one should go hungry. That's why we created My Pantry Express to solve hunger in our 13-county service area. We know there's enough to go around, and thanks to our generous donors, volunteers, and community partners, we're helping countless families in need access groceries in a way that fits their schedule and lifestyle.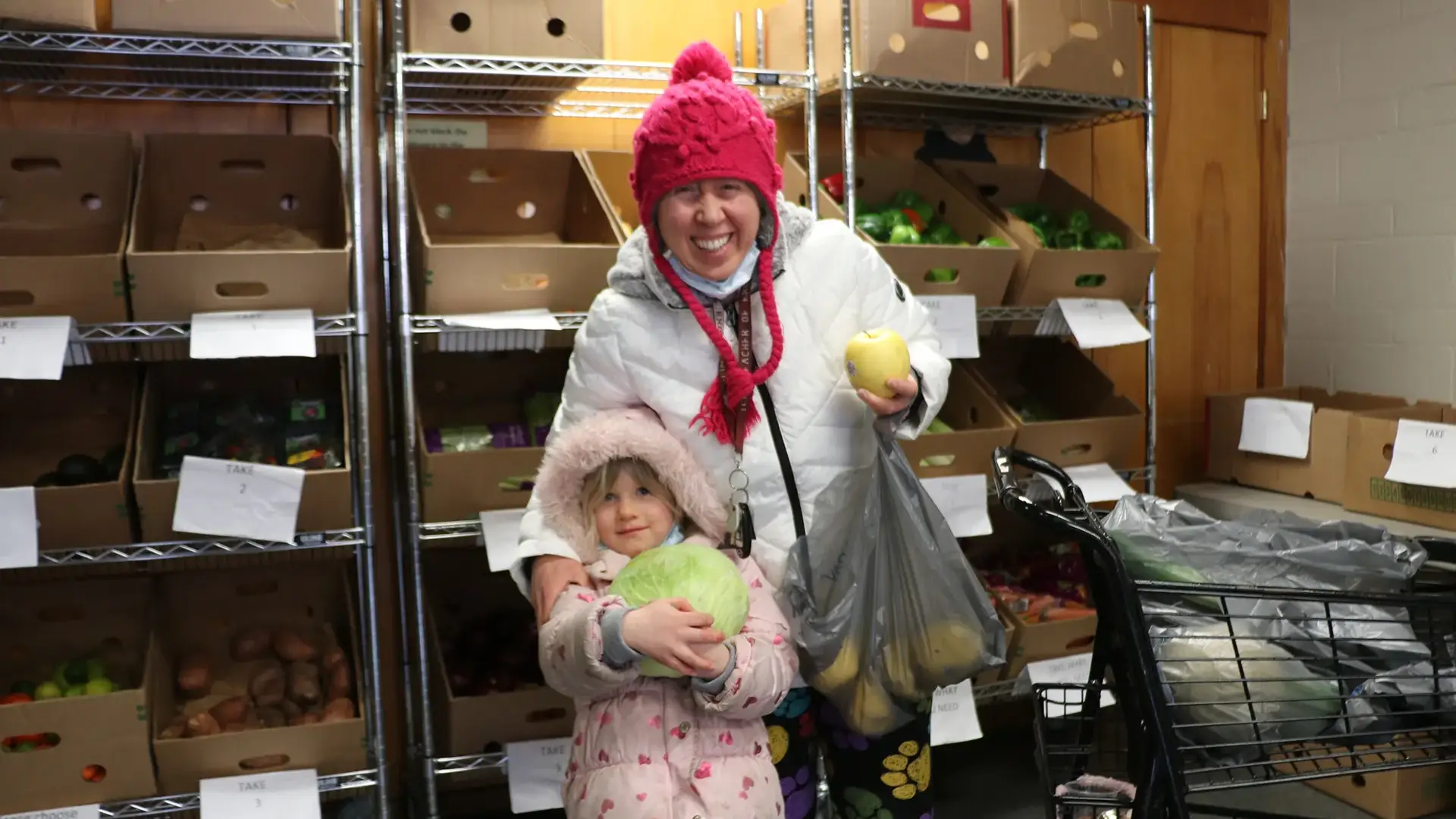 Privacy is always a concern when it comes to technology and online ordering. We collect limited information such as name, contact information, and zip code. The info is not necessary to order but does help speed up the process the next time you order. All those in need are welcome—no referrals or qualifications are needed.
By shifting grocery shopping online, we've made it easier for families to navigate a busy schedule and get the nutritious foods they need. Choose a time, pick up location, and shop for items—all from the comfort of home.
Partnerships In
The Community
We rely on the local food pantries and feeding programs, food manufacturers and retailers, companies, foundations, and individuals who share our vision of ending hunger in Northern Illinois. Northern Illinois Food Bank—a proud member of Feeding America—is the source of nutritious food, innovative feeding programs, and hope for more than half a million people each year.
Families who live in northern Illinois and the Chicagoland area can reach out to us for their basic needs. Whether it's ordering delivery or pick-up, we serve Northern Illinois families in the following locations:
Anyone can make an impact on their community by donating today. Every donation goes to helping families across Northern Illinois obtain the nutritional foods they need.
Serve your community—volunteer to help with distributions and packing orders for distribution at our center in Geneva, Illinois.